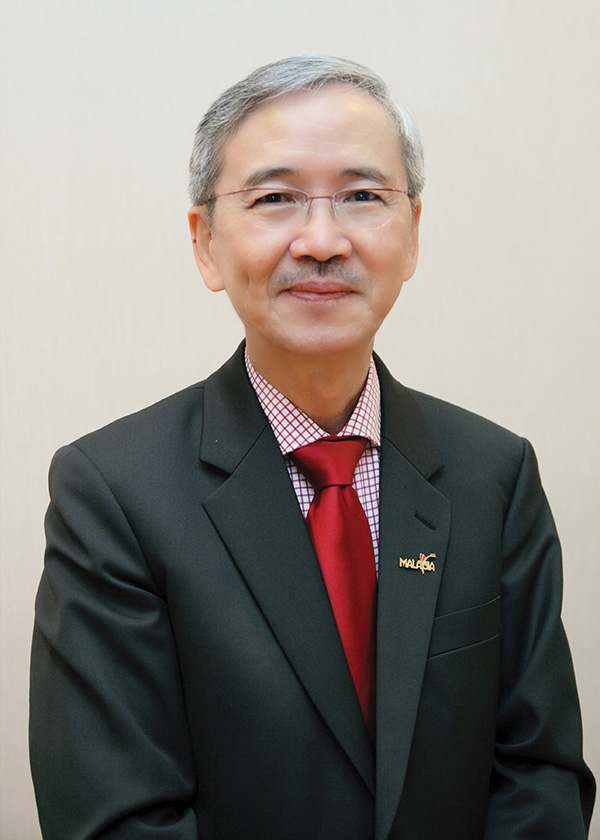 Dr Tee E Siong
Chairman, National Steering Committee of Nutrition Month Malaysia
President, Nutrition Society of Malaysia
Diseases like heart disease, diabetes and cancer, also known as diet-related non-communicable disease (NCDs) have become the main cause of death in Malaysia. The prevalence of risk factors for these diseases have been rapidly increasing in the country and is at worrying levels. This has happened because of widespread practice of unhealthy lifestyle, especially an unhealthy diet and the lack of physical activities. You may think that these NCDs will not happen to you. The truth is that anyone can be afflicted by these debilitating and life-threatening diseases. It is also alarming that more young Malaysians are being affected!
Hence, it is imperative that we take positive steps to prevent NCDs from a young age. Founded in 2002, Nutrition Month Malaysia (NMM) aimed to empower Malaysians with the knowledge and practical tips to practise a healthier and active lifestyle for the prevention of NCDs. This long-term community empowerment programme is spearheaded by 3 professional organisations - Nutrition Society of Malaysia (NSM), Malaysian Dietitians' Association (MDA) and the Malaysian Association for the Study of Obesity (MASO).
This strategic alliance of the 3 professional bodies, with the support of Ministry of Health (MOH) and the collaboration of several food & beverage and health industry companies has enabled the required resources to be pooled together to conduct educational activities and deliver nutrition messages to a much wider audience.  Nutrition Month Malaysia has become the largest community nutrition promotion programme in the country, contributing towards government efforts in promoting nutritional wellbeing of the rakyat.
Our nationwide campaign includes family carnivals, educational materials (nutrition guidebooks, recipe books, press articles, children's booklet, etc), community engagement roadshows and mass media promotions (website, radio, social media, etc). We hope you will make full use of the NMM educational materials, which is available for download in this website.
We urge everyone to invest in taking immediate measures to prevent NCDs. Empower yourself with the appropriate knowledge, guided by educational materials from Nutrition Month Malaysia. Take immediate action to adopt a healthy lifestyle that includes healthy eating and active living. Be disciplined, be consistent, and you and your family will be rewarded for such investments!
Dr Tee E Siong
Chairman, National Steering Committee of Nutrition Month Malaysia
President, Nutrition Society of Malaysia