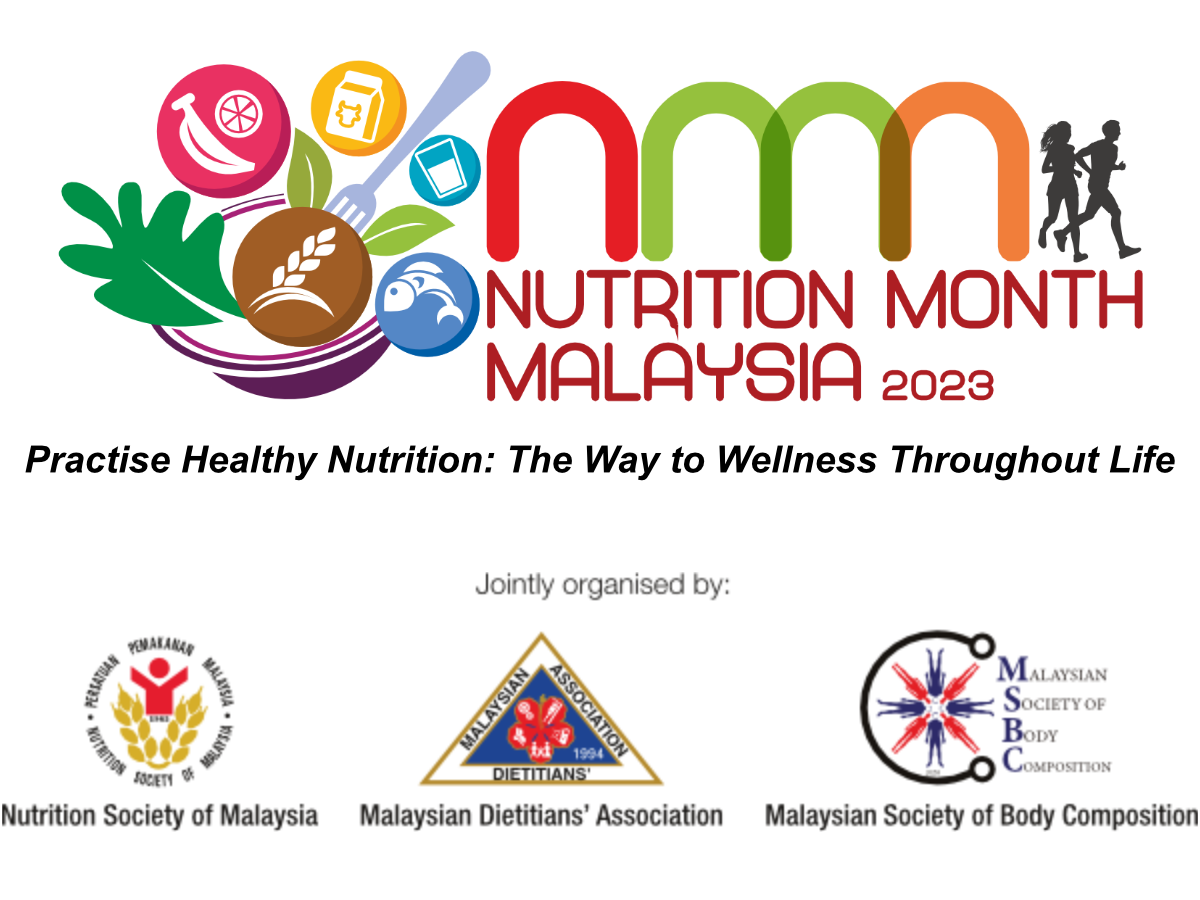 Nutrition Month Malaysia 2023
Practise Healthy Nutrition: The Way to Wellness Throughout Life
Malaysia continues to deal with the double burden of malnutrition (undernutrition and overnutrition) and escalating healthcare-related costs related to non-communicable diseases. Thus, the shifting of the mindset from only seeking treatment when we are sick to promoting wellness and preventive lifestyles is crucial. Practising healthy nutrition and an active lifestyle is the way to achieve this paradigm shift.
Having healthy nutrition is vital for maintaining health and wellness at all stages of life. It plays a crucial role in improving maternal and child health, promoting optimal growth and development in infants and children, preventing all forms of malnutrition, staying strong and fostering productivity in adulthood, reducing the risk of non-communicable diseases (NCDs), and promoting longevity and healthy ageing. Therefore, achieving optimal nutrition is essential throughout the entire life cycle.
NMM 2023 is a collaborative effort of three professional bodies, the government and corporate companies with the aim to implement activities that encourage the public to take charge of their health, by practising healthy nutrition and an active lifestyle.
The chosen theme for NMM 2023 "Practise Healthy Nutrition: The Way to Wellness Throughout Life" highlights the importance of nutrition for each stage of the human life cycle, targeting all to make lifestyle changes, and investing in their health and their overall well-being.
It is never too late or too early to take the first step to be healthy. Adopt healthy nutrition practices early for a better, healthier future.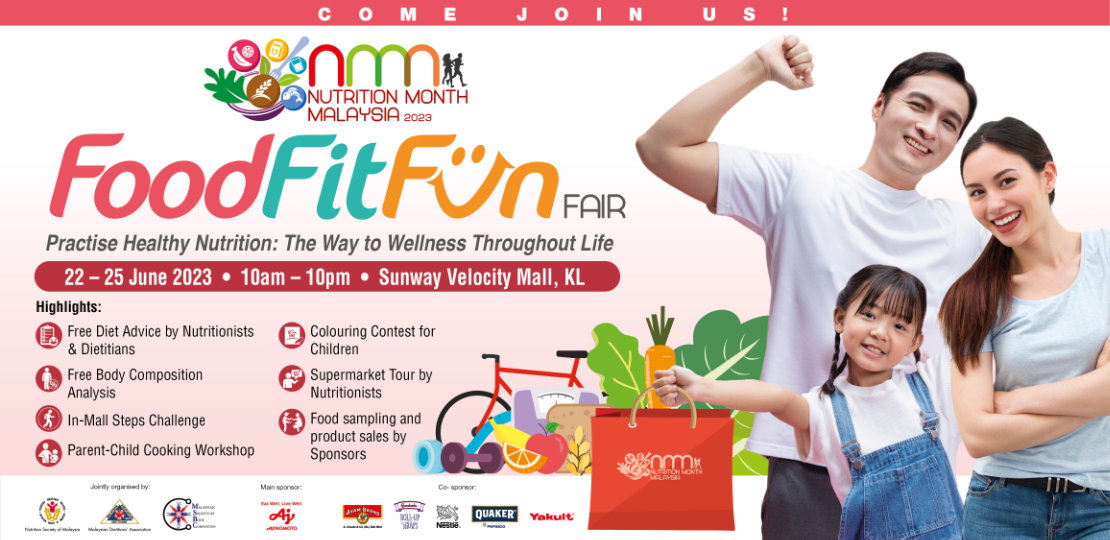 Come join us and have fun learning about nutrition.
Mark your calendar!
Date: 22nd – 25th June 2023
Venue: Sunway Velocity Mall, Kuala Lumpur.
A series of activities promoting healthy eating and physical activity will be carried out:
Food-Fit-Fun Fair 
HE-AL Volume 5: Practise Healthy Nutrition: The Way to Wellness Throughout Life 
Series of educational press articles in major newspapers
Health messages promoted via NMM Facebook page, Instagram, website & selected radio stations
A. Clouet & Co. (KL) Sdn Bhd 
Gardenia Bakeries KL Sdn Bhd 
Nestle Products Sdn Bhd 
PepsiCo Malaysia Sdn Bhd 
Yakult (Malaysia) Sdn Bhd 
Browse individual post for detailed information on our events and publications.